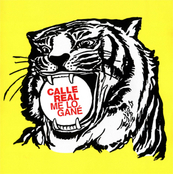 Me Lo Gane
| Style | Released | Album Tracks | Charts |
| --- | --- | --- | --- |
| Timba | 2009 | 11 | 0 |
$11.99

© 2009 Termidor Musikverlag. All rights reserved.
Audio album download includes album tracks, liner notes and cover art.
All audio tracks in MP3-VBR format. About LPM album downloads.
| # | Name | Play | Time | Info |
| --- | --- | --- | --- | --- |
| 01 | Somos Familia | | 5:49 | Patricio Sobrado director, tres,coros |
| 02 | El amigo José | | 5:15 | Thomas Sebastian Elby cantante |
| 03 | Me lo gané | | 5:44 | Andreas Unge bass |
| 04 | Jugando Super Mario Bros | | 5:58 | Gunnar Thullberg piano |
| 05 | El anillo | | 5:18 | Rickard Valdés congas & timbales |
| 06 | Los dos sabemos | | 7:47 | Harry Wallin batería & timbales |
| 07 | La eternidad del amor | | 5:57 | Karl Frid trombón, guiro, coros |
| 08 | Mi melodia | | 5:19 | Petter Linde trompeta |
| 09 | El Dony | | 6:50 | Jacek Onuszkiewcz trompeta |
| 10 | Ábreme la puerta | | 6:34 | Magnus Wiklund, Kristian Persson trombones |
| 11 | Loco | | 5:39 | Michel Zitrón coros |
Three years after the release of their popular debut album, Con Fuerza, Calle Real is back with Me lo gané, an album that is guaranteed to thrill their fans as well as win them some new ones. If you are skeptical about whether non-Cubans can really play timba, this album is the proof. Calle Real está en la calle and they make it clear from the start:
No me paran con una bala, no me paran ni con dos
.
Album Review by Michelle White of www.TIMBA.com
The production of Me lo gané is clean and consistent from the opening measure to the finish. The arrangements have matured as well and contain some very exciting rhythmic patterns and harmonic changes, which to me are part of the Calle Real sello. And of course lead singer Thomas Eby's clear tenor voice is unmistakable.
Me lo gané is 100% timba, but Calle Real does it with their own flavor bringing something fresh to the genre. The influences of groups such as La Charanga Habanera and Los Van Van are clear and yet Calle Real never imitates what the Cubans do. Just when you think you recognize something, they put a twist on it. It's definitely serious timba and yet it's definitely different.
It's hard to put your finger on exactly what is different; the details of the interplay between the bass and piano, the relationship between the coros/guías and the clave, the word choice which differs from your standard Cuban vocabulary, the melodies and harmonies of the vocals/coros; there is something that makes the music recognizable as Call Real. Whatever the answer, in the end what it all comes down to is a treasure trove for DJs and dancers alike.
Click the song titles to read the lyrics -- Haz clic en el título del temas para ver las letras

Somos familia - El amigo José - Me lo gané - Jugando Súper Mario Bros - El anillo

Los dos sabemos - La eternidad del amor - Mi melodía - El Dony - Ábreme la puerta - Loco
Calle Real's albums are characterized by their diversity. The songs have different arrangers and vary considerably in feel from hardcore timba, to timba romantica to timba-pop, but there is a red thread that holds it all together and let's you know immediately that you are listening to Calle Real and their timba sueca. Me lo gané is must have for DJs and timba fans and will be at the top of timba playlists this year.