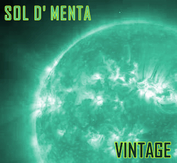 Vintage
| Style | Released | Album Tracks | Charts |
| --- | --- | --- | --- |
| Latin Rock | 2006 | 21 | 0 |
| # | Name | Play | Time | Info |
| --- | --- | --- | --- | --- |
| 01 | La Cachetera | | 5:18 | vestida toda de cuero buscando victimas nuevas |
| 02 | La Prieta | | 3:17 | ME GUSTA ESA PRIETA !! |
| 03 | Skalamientos | | 5:50 | ending featured here on YouTube video clip |
| 04 | Rosa | | 4:04 | funk - adelic - psycho - menta |
| 05 | Vagabundo | | 4:01 | head banging arena rock |
| 06 | Pepo Kaneka | | 2:43 | guitar agression |
| 07 | No Te Me Sulfures | | 3:52 | van halen meets the sugar hill gang |
| 08 | Inconforme | | 3:18 | metal con bluegrass |
| 09 | Falsos Profetas | | 3:19 | ....del mundo material |
| 10 | Boquisucio | | 4:49 | rock & roll sol d'menta style |
| 11 | El Concepto | | 2:47 | ...ska!...ska!...ska!....ska!... |
| 12 | Hay Que Pensar | | 3:52 | .....antes de actuar |
| 13 | La Calle | | 2:34 | rap metal con elementos criollos |
| 14 | Padre | | 4:39 | ballad featuring Tito on the violin |
| 15 | No Voy En Tren | | 3:20 | ..voy en avion, no necesito a nadie alrededor |
| 16 | Buriaco | | 2:44 | un funk a lo chili peppers |
| 17 | El Arte De Olvidar | | 2:16 | ...no lo puedes...olvidar |
| 18 | Perro Callejero | | 3:18 | funk criollo con coro y pregon |
| 19 | El Roble y La Gaviota | | 2:48 | se oye la influencia de la musica jibara |
| 20 | 4 Vías | | 2:24 | excellent rhythm guitar |
| 21 | Himno a Puerto Rico | | 1:54 | como Hendrix en Woodstock |
Vintage funka-delio psycho-menta from these boricua rockers known unofficially as the 'el Van Halen puertorriqueño'. These early albums pioneered the movement for all the 'rokeros malos' on the island. Entregue total.
Sol D' Menta 'Vintage' is a compilation of the band's first two albums: the self-titled 'Sol D'Menta' and 'El Concepto'. 21 tracks for a total time of 1:13:07. Both these albums are discontinued.

Formed in 1994, Sol d'Menta is one of Puerto Rico's better known rock groups. Known to their fans as "Los Soles", the band consists of Erick Seda Santana, nicknamed, "Jey", on bass guitar; Ricky Díaz Pérez on lead vocals; Miguel "Tito" Rodríguez, on guitar; and Ernesto José "Che" Rodríguez Soto on drums -- all from Mayagüez, Puerto Rico.