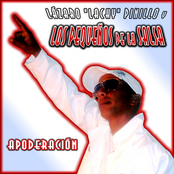 Apoderacion
| Style | Released | Album Tracks | Charts |
| --- | --- | --- | --- |
| Salsa | 2011 | 10 | 0 |
$8.99

** credit card processing is down. please email us to purchase via paypal.
© 2011 Spanish Music Records. All rights reserved.
Album download includes album tracks, liner notes and cover art.
All audio tracks in MP3-VBR format. About LPM album downloads.
| # | Name | Play | Time | Info |
| --- | --- | --- | --- | --- |
| 01 | Aquí Na' Ma' - Faraones, Dr López | | 3:15 | Lachy Pinillo Director, Cantante y Compositor |
| 02 | Prohibido Amor | | 4:28 | Jorge Fernández Pérez Vocalista |
| 03 | La Paloma | | 4:48 | Marielkiss Barzagas Miranda Vocalista |
| 04 | Esto Es Cuba | | 4:54 | Abdel Rodríguez Pérez Tumbadoras |
| 05 | No Deseo Tenerte | | 3:04 | Maylon González Martínez Trompeta |
| 06 | Mi Vecina | | 4:48 | Adonys Llerena Espinosa Trompeta |
| 07 | Dos Enemigos | | 4:51 | Jorge Jiménez González Batería |
| 08 | Caridad (feat. Alex Eque) | | 4:01 | Bárbaro Sosa Reina Sonidista |
| 09 | La Bola | | 3:10 | Carlos Manuel González Castillo DJ |
| 10 | No Sé | | 2:41 | Lázaro "Chucho" Jesús Piña Portuondo El Rey de la Salsa |
Exclusivo estreno del primer disco de Lachy y los Pequeños de la Salsa, un grupo cubano dirigido por el cantante, compositor y arreglista Armando Lázaro Fernández Pinillo (Lachy). La producción exitósamente destaca su voz y temas originales, al igual que presenta la mejor mezcla de la música cubana moderna: salsa, reguetón, timba y hip hop. Lachy canta de corazón y su canción "Esto Es Cuba" promete ser una pista de aclamación y entusiasmo internacional. Cantante y compositor cubano, director del grupo musical "Los Pequeños de la Salsa", bautizados así por los fanáticos de la música salsa ya que a mayoría de los integrantes son de pequeña estatura.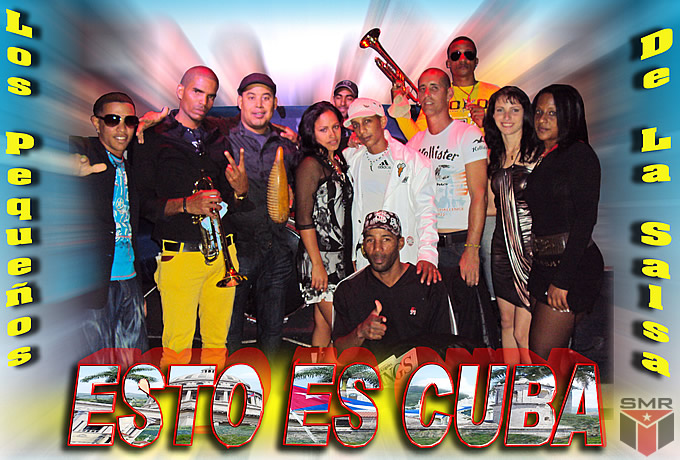 LÁZARO "LACHY" PINILLO Y LOS PEQUEÑOS DE LA SALSA
En el 2004 nace el nuevo proyecto Los Pequeños de la Salsa, siendo un nuevo formato más amplio en lo personal e instrumentos musicales para enriquecer la música cubana inspirada en nuestros grandes soneros como Benny Moré, Roberto Faz, Tiburón Morales, Chapotín, etc. Dicho formato ha traído algunos enriquecimientos ya que también se esta fusionando la timba, el reggaeton, Hip Hop con son, baladas con salsa, salsa con Hip Hop; siempre con la retro alimentación de nuestra música cubana iniciando así el nuevo proyecto Apoderación, con temas inéditos reales en la vida cotidiana como "Mi vecina", "La paloma", "Esto es Cuba" entre otros. En esta modificación se incluyo un rapero y un reguetonero sin desviar nuestra línea. Estamos afiliados como aficionados a la casa comunitaria del consejo popular La Ceiba-Puentes Grandes. Este Proyecto se ha ganado con esfuerzo y trabajo una posición importante en la cultura comunitaria de nuestro municipio ya que con nuestra música damos el beneplácito a nuestra comunidad y a nuestro pueblo, que tanta falta le hace nuestro ritmo cubano, teniendo así nuestra peña en el cine Alba, el cual se encuentra en nuestra comunidad, y Villa Guajaibón en el Mariel.
¿Por qué se nombran Los Pequeños de la Salsa?
Con la realización de que la mayoría de los integrantes son de pequeña estatura, los fanáticos de la música salsa nos bautizaron así.