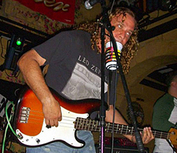 Asi Es La Vida (Single)
| Style | Released | Album Tracks | Charts |
| --- | --- | --- | --- |
| Latin Rock | 2009 | 1 | 0 |
$1.50

© José Bartolomei. All rights reserved.
Audio album download includes album tracks and cover art.
All audio tracks in MP3-VBR format. About LPM album downloads.

| # | Name | Play | Time | Info |
| --- | --- | --- | --- | --- |
| 01 | Así Es La Vida | Your browser does not support the audio element | 3:30 | el bochorno nacional ataca otra vez |

Cayéndole encima a los legisladores otra vez, Bartolo comenta en esta canción que se chupará un limber mientras los ricos se hartan.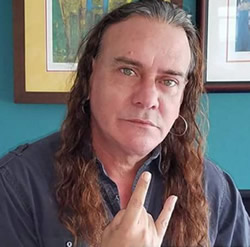 Debido a que Bartolo está delicado de salud, con serios problemas en el corazón y en los pulmones, se decidió crear una recaudación de fondos (via esta cuenta de GoFundMe) para ayudarlo. Sabemos que la Isla atraviesa un momento difícil a consecuencia del catastrófico paso del huracán María, pero cualquier aportación será agradecida. Gracias por su apoyo. Viva el rock and roll. #BartoloSeLevanta

https://www.gofundme.com/bartoloselevanta

Bajista y compositor natal de Mayagüez, Puerto Rico, mejor conocido como "Bartolo" y su grupo "The Nightbreakers". Una de las primeras figura claves del movimiento del Rock en Puerto Rico, ya que fué uno de los principiantes intérpretes del género y se ha mantenido tocando sin interrupción por más de 23 años.
Bartolo disfruta una rejuvenecedora sesión en el spa mientras instruye a sus orgullosos pupilos el arte de no derramar su cerveza mientras duerme. Que Dios lo bendiga.