Source & Production Music for Film and TV
Quickly preview and license REAL latin music -from the original artist- for your commercial, film, TV, web and multi-media project. Our growing catalog is now managed by our dedicated licensing and publishing division Latin Pulse Media.



For all Latin music licensing requests please contact:
licensing [at] latinpulsemedia [dot] com
Call +1.775.230.6501 for quick turn-around on music licensing, song placement, music supervision and rights clearance services.

Latin Pulse Media is an ASCAP & BMI registered music publisher that prides itself on maintaining excellent working relationships with the top independent Latin music artists. We are your source for 100% pre-cleared genuine Latin music for Film & Television. Our catalog consists of commercially released masters for maximum authenticity.
| | |
| --- | --- |
| Placements & Clients include: | Visit our placement blog here |
| Showtime (Dexter & Weeds) | USA Network (Burn Notice) |
| Fox Searchlight Pictures (Our Family Wedding) | Lifetime Movie Network (Little Girl Lost) |
| Roadside Attractions (The Joneses) | Welt Films (Germany) |
| H&R Block | Scenarios USA |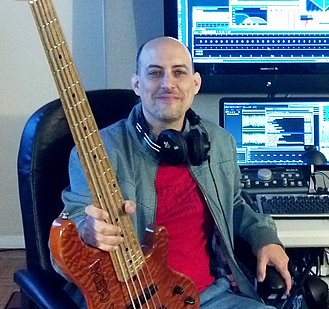 Mastering engineer and pro-bassist Michael Lazarus is Latin music specialist dedicated to assisting independent artists generate revenue from their intellectual property (songs). He also manages the largest Cuban music portal in the world -- TIMBA.com -- and the Latin music download store Latinpulsemusic.com. Michael is an voting & engineer member of the Recording Academy Producers & Engineers Wing (P&E Wing -- Grammy and Latin Grammy Awards) and member AIMP, IMDB Pro, NALAC, NALIP, and NARIP (the National Association of Music Industry Professionals).
One-Stop Licensing:
Most of the albums in our catalog are available in purely instrumental versions, and can be licensed on a 'one-stop' basis. "
One-Stop
" means we can license both the master and the composition. This makes the licensing process efficient and easy. If you need Latin source music & cues, and you're interested in licensing Latin music for your Film or Television program, please
email us
and, in order to ensure we can meet your custom needs, include the following information about your project:
| | | |
| --- | --- | --- |
| * contact name / address / phone number | | * title of your project |
| * type of project (tv, film, web, game, etc.) | | * proposed release date |
| * duration of use | | * proposed use |
To answer a VERY common question regarding ONE-STOP Licensing: 'Compositions' and 'Masters' are separate creative works protected by separate copyrights. When a songwriter writes the words and music to a song, he or she creates a copyright in that composition. Whenever any artist (including the original songwriter) records the composition, that artist creates a new copyright in a master recording. There can be many masters derived from one composition.
SUBMISSIONS: Currently accepting music. Electronic submissions are accepted and reviewed (mp3, wav and aiff are ok). IMPORTANT: Please ensure you submit relevant music, meaning Vocal & Instrumental Latin (or Latin influenced) music and spanish language music, for example material that can be categorized as afro-cuban, timba, salsa, tropical, latin jazz, latin pop, urban, reggaeton / reguetón, latin hip-hop and rap, electronic dance music (EDM), rock en español, etc.

Please use the following free services (or equivalent) to send your tracks:
http://ge.tt http://yousendit.com http://wetransfer.com http://sprend.com

DEALS: All deals are negotiated on a case-by-case basis. Licensing fees and performance royalties are typically split is 50/50. Catalog includes both exclusive and non-exclusive music. All licensing contracts and agreements are available in Spanish. Hablamos Español.