2015 FYC for Best Tropical Album - No Quiero Llanto: Tributo A Los Compadres
December 26, 2015
By Michael P. Lazarus, Founder LPM
Hello, cordial greetings from Santiago de Cuba. We, SEPTETO SANTIAGUERO, are very pleased to share with you our recording "Tributo a Los Compadres – No quiero llanto" (Septeto Santiaguero & JOSE ALBERTO EL CANARIO), nominated for 58th Grammy as Best Latin Tropical Album.
Message from Alden González Díaz (producer & manager of El Septeto Santiaguero):
Recorded in Cuba, this double record is a collaboration between singer José Alberto El Canario (originally from the Dominican Republic) and the Santiaguero Septet from the east of Cuba. With the help of my friends, special guests and engineers friends from Puerto Rico, the album has reached artistic heights I could not anticipate, and represents a significant alliance between the three Caribbean islands. I hope you will agree it offers the BEST that Tropical Music has to offer for this year.
This is a very dearly made recording and an absolutely indie production. Fortunately we count on the support of many great artists… a veritable All Star cast of the LATIN TROPICAL music like Oscar D' León, Eliades Ochoa (from Buena Vista Social Club), Andy Montañez, Aymee Nuviola, Ismael Miranda, Tiburón Morales, Edwin Bonilla, la Conga de Los Hoyos, el Grupo Esencia, Estrellas de la Charanga, la Sinfónica de Oriente, el Orfeón Santiago and many others, paying homage to the great and legendary Cuban duo Los Compadres.
With your continued support, I can better realize my group's life-long dream, to tour in the United States for the very first time. The nomination has truly been a blessing, and with your help, we can go all the way and personally deliver this wonderful music to an area near you.
Thank you for your support and God Bless.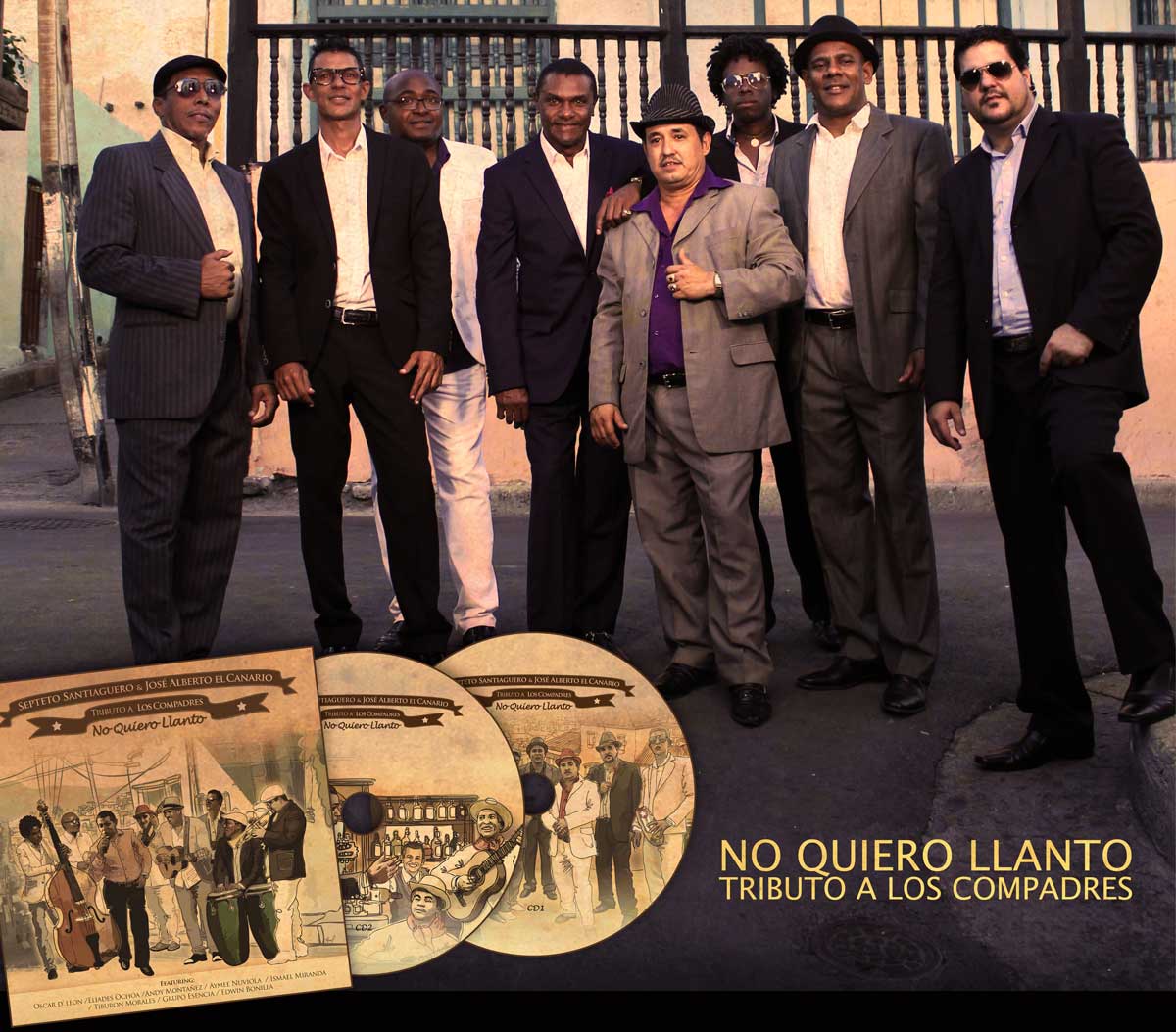 Here's the full track listing for Disc 1 (click to listen on AllMusic):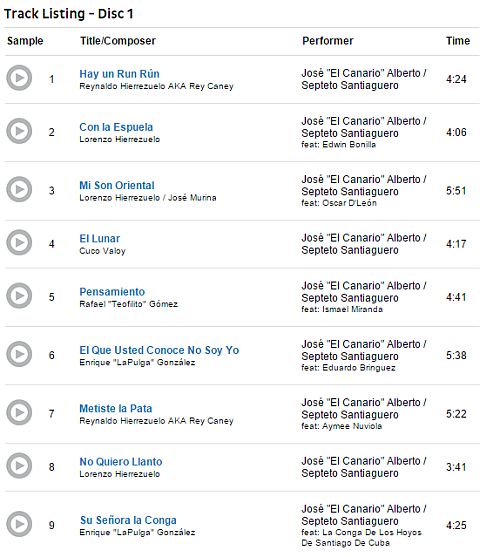 Here's the full track list for Disc 2 (click to listen on AllMusic):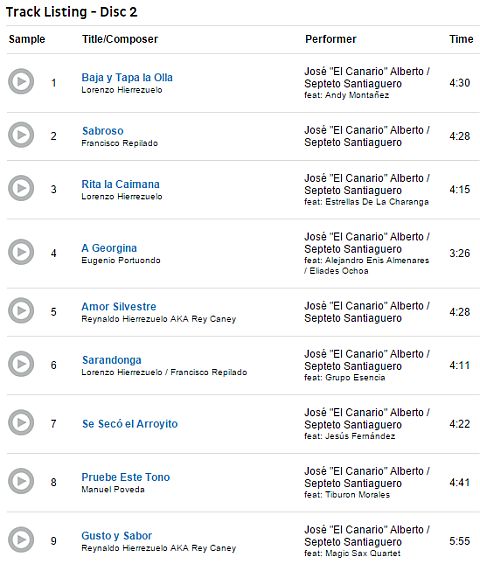 Here are some listening samples on SoundCloud...
Here's the video for the first track of the double-CD set....
Heres' the "Making Of" the album (most of it is in Spanish but it does include subtitles)....
Another track from the record... "El Lunar" (the birthmark)
Here's all the artwork as a free download: full double-CD booklet (click here to download pdf)