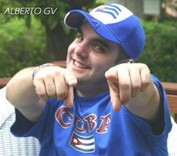 Alberto GV
| Home Base | Established | Albums | Charts |
| --- | --- | --- | --- |
| Tenerife, AF | 2006 | 2 | 0 |
This artist has albums available.

Click on each album title for an expanded view.

Spain-based Cuban rapper, vocalist and composer, Alberto GV shines with his new release "Con La Frente en Alto" and has shared the stage with many latin music luminaries like Cheo Feliciano, Luisito Carrion, Andy Montañez, Adalberto Santiago and Tito Nieves.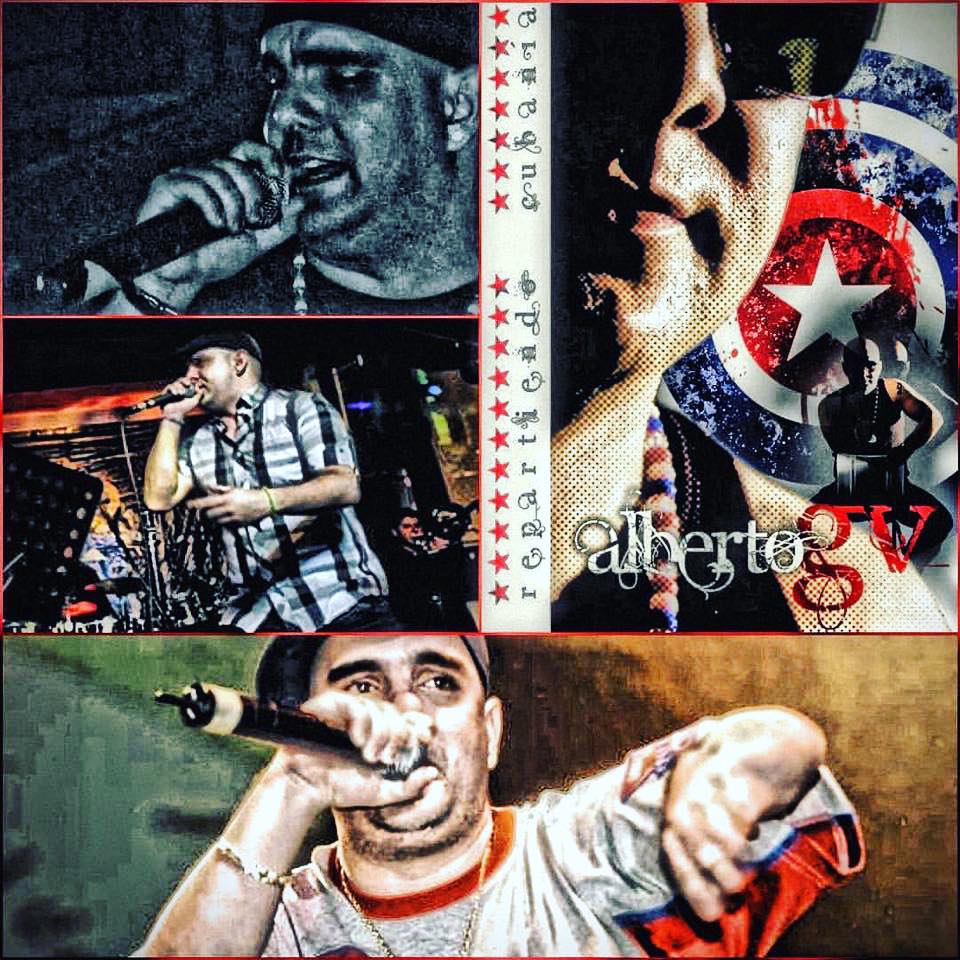 Alberto Gonzalez Valdes, stage name Alberto GV, was born in Cuba in 1981. He was already into the rhythm of son and hip hop from a very young age at home in his native town of Ciego de Avila. He was part of a break-dance group giving public performances in the major theatres of his region. In 1995 he moved, with his parents, to Tenerife, Spain. In 1997, now rich in experience, he began writing his own songs.

He returned to Cuba in 1998 to study and here became a member of the Saiz brothers' company rap group. He then went back to the Canaries where he studied the piano at Candeleria academy of music for two years. His first CD, entitled "Realidades", came out in 2002 and several songs such as "tu no eres na", "ambas hermosas", "mambí", "maltrato", became hits on the radio.

David Sotelo, Oscar D'Leon's late lamented trumpeter, played on this CD, as did the great Cuban musician Carlos Velasquez and the Venezuelan Igor Alejandro. The work of Alberto Gonzalez, in which he had invested so much, was little know to the public owing to problems with his record company.

Life's experiences taught him to be wary. Thanks to his loyal public he continued his struggle, appearing on stage with famous musicians like Cheo Feliciano, Luisito Carrión, Adalberto Santiago, Andy Montañez and sang a duet with Tito Nieves.

In 2004 - 2005 he signed a contract for another CD with a different record company which, for similar reasons, was never released. Although tired of deception he continued to work uniting with the salsa star Jesus "El Niño" Alejandro Perez and the rapper Neiver Alberto Alvarez "Qbanito" and so adding new songs to his repertoire.

He also participated on the new production of the ex-singer of 3devoz, Foncho, on the new release of the salsera Sue-K, and in many songs for his friend Rey "El Vikingo". Head high, Alberto continues to make an impression with this style of music - MAMBO CUBANO. His new album, developed by Neiver Alberto Alvarez "Qbanito" and Jesus "El Niño" between Canada and Spain, featuring Mey Vidal, the bassist and technician Wilmer Rodriguez, is entitled "CON LA FRENTE EN ALTO".