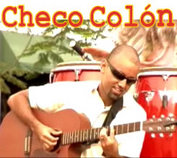 Checo Colon
| Home Base | Established | Albums | Charts |
| --- | --- | --- | --- |
| Mayagüez, Puerto Rico | 2001 | 1 | 0 |
This artist has albums available.

Click on each album title for an expanded view.
| Album Name | Preview | Style | Price | |
| --- | --- | --- | --- | --- |
| MamaYoyo | Your browser does not support the audio element | Tropical | $10.99 | |

Cantautor (singer/songwriter) puertorriqueño.
English - If life is a journey, then Puerto Rican bred singer/songwriter Checo Colón is really living, and piling up the frequent flyer miles along the way. With the release of his sophomore project, MamáYoyó, the journey takes Checo to a rest stop in the heart of Panama where he teamed up with a unique league of Panamanian musicians to put together a blend of Caribbean beats, mixed with alternative rock, and jam based tunes. A much more beat packed album than his debut release, MamáYoyó still carries the elegiac songwriting styles that characterize the young songwriter. While with a much different perspective, MamáYoyó still shows that Checo continues to write the soundtrack to his journey.
Español - Si la vida es un viaje, entonces el cantautor puertorriqueño Checo Colón se la está viviendo en grande y va acumulando las millas a través del viaje. Con su segunda producción, Checo Colón + MamáYoyó, el viaje toma descanso en el corazón de Panamá donde le acompaña una liga exclusiva de músicos panameños para crear su mezcla de ritmos caribeños, enlazados con rock alternativo y melodías basadas en la improvisación. Un proyecto mucho más musicalmente lleno que su álbum debut, MamáYoyó aún carga con el estilo melancólico que caracteriza al joven cantautor. Aunque con una muy distinta visión, MamáYoyó nos hace saber que Checo sigue escribiendo la banda Sonora de su viaje.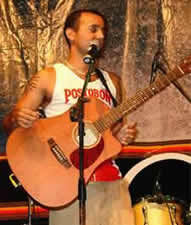 Photos from the OP Latin Pro Surf Tour (courtesy of Checo Colón)