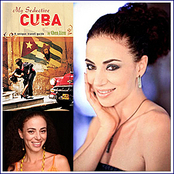 Chen Lizra
| Home Base | Established | Albums | Charts |
| --- | --- | --- | --- |
| Vancouver, Canada | 2005 | 1 | 0 |
This artist has albums available.

Click on each album title for an expanded view.

Chen Lizra is an Israeli-Canadian Dancer, Producer, Entrepreneur and CEO of Latidos Productions®. She is also the author of a unique travel guide to Cuba called "My Seductive Cuba" -a great read and resource for those who have traveled, and who plan on visiting, Cuba.
The My Seductive Cuba travel guide author Chen Lizra started traveling to Cuba in 2005 in order to train with the island's best professional dancers. Each year she finds more excuses to visit Cuba, discovering the culture from within and hanging out with her close friends. Chen grew up in Israel and later moved to Canada. She holds a bachelor's degree in business administration with a major in marketing, which allowed her to turn her passion — Cuban dance and music — into an inspiring lifestyle for others through her company, Latidos Productions®.
Chen comments: "My travel guide and musical companion are my best opportunities to share with you my personal passion for Cuban dance and music, Cuban folklore, seduction, culture and lots of "Sabor"... I hope you will enjoy it. More than a reference manual and travel resource, it's also a voyage of discovery and my personal journey I'm glad to share with you."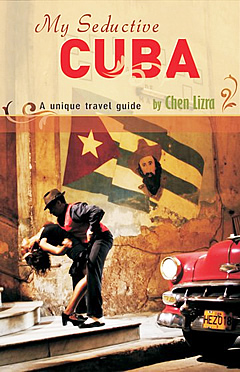 Chen was selected as the Student Entrepreneur Champion for British Columbia in 2008. The following year, she was nominated as one of the "Women of Distinction in Vancouver," and in 2010, she was named "Woman of the Month" by Modern Working Woman Magazine. In addition, the Australian government has honoured Chen with a distinguished talent permanent visa. In 2011 she gained the title bestselling author when she released My Seductive Cuba. She's also been featured in numerous newspaper articles and TV shows.

The book is deeply personal with my own experiences in this fun loving culture, sharing stories of possessed people, seduction, scams and much more. And yet it is a practical travel guide. Cuba offers something that no other country even comes close to. I've decided to write this book to help travelers get a smoother traveling experience as if your local best friend met you and showed you around.

"I've always felt the need to make a difference in the world, and this is my way of doing it. What I want you to walk away with is reflecting on what is important in life. I will be truly happy if by the end of reading this book your heart will be moved. I love Cuba like home. I hope that this book will make you fall in love with it as I did."
For more info on My Seductive Cuba = www.myseductivecuba.com
For more info about Chen = www.chenlizra.com
---
To experience the sounds and rhythms of Cuba, a musical companion to the My Seductive Cuba travel guide is now available. With music personally selected by Chen for variety and vibe, this compilation takes one on a journey of Cuban rhythms and sounds -from traditional to folkloric to modern- that deliver a great experience for listeners and dancers alike.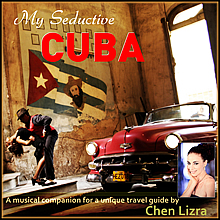 The My Seductive Cuba
Musical Companion is an excellent party album and long drive soundtrack. All tracks were selected by Chen for variety and vibe. Includes extensive liner notes (6 page album booklet) and additional travel to Cuba information and resources.