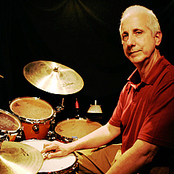 Chuck Silverman
| Home Base | Established | Albums | Charts |
| --- | --- | --- | --- |
| Los Angeles (CA), United States | 1970 | 1 | 1 |
This artist has albums and charts available.

Click on each album title for an expanded view.
| Album Name | Preview | Style | Price | |
| --- | --- | --- | --- | --- |
| The Latin Rudiments | Your browser does not support the audio element | Instructional | $9.99 | |

Known worldwide for his DVDs, books, articles and travels Chuck Silverman is one of the world's leading exponents of Cuban and Brazilian drumming. His drum book "Practical Applications" was included in Modern Drummer's list of "Best Drum Books of All Time". Chuck passes along the importance of reading and developing a relaxed and purposeful playing style, as well as techniques gained from his studies with snare drum masters Murray Spivack and Richard Wilson. At the Musicians Institute of Los Angeles, Chuck teaches Latin/Caribbean Drumming and Latin Live Performance Workshop. He also teaches privately in his home studio, also in Los Angeles, California.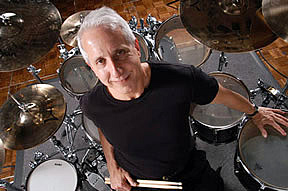 Internationally known as a specialist in applying Afro-Caribbean rhythms to the drum set, Chuck Silverman has developed a style of learning and performing on the drum set which will help you to develop command and control of the instrument. Chuck has travelled all over the world teaching thousands of drummers not only about traditional Afro-Caribbean rhythms like Songo, Mambo, and Samba, but also sharing his ideas about developing a more creative approach to learning the drum set by using these rhythms as a rhythmic foundation. If you find yourself practicing the same things every day and wishing for something new to spark your creativity, this may be the opportunity for you!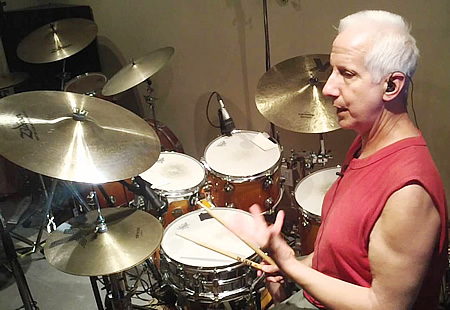 Three of Chuck's books, Practical Applications 1, 2 and 3, have been named to Modern Drummer's (United States) all time best drum books. Chuck's educational video, also titled Practical Applications, outlines some of Chuck's teaching and playing methods. The video has been reviewed by music magazines internationally and is in demand all around the world.
Chuck has written or been featured in many magazines worldwide including Talking Drums magazine, Modern Drummer, Slagwerkkrant (The Netherlands), Rhythm (UK), Batteur (France), Drums and Percussion (Germany), Sticks (Germany) and Percussioni (Italy).
His ideas about the drum set, drums, and drumming are always expanding with the main focus always being how to have more fun playing drums. Recently, hand drums have been added to the Silverman Rhythm Workshops. The Workshops themselves have become more interactive, where the audiences find themselves a part of the performance. It's an exciting way to learn about drums and feel the power of rhythm!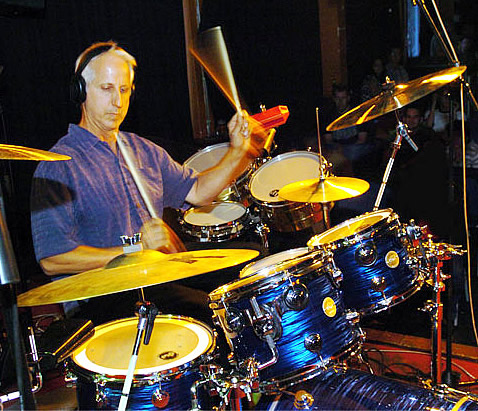 Chuck Silverman is one of the world's leading educators
and exponents of Cuban and Brazilian drumming.