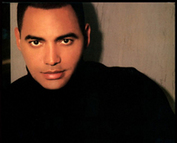 Manolin "El Medico de la Salsa"
| Home Base | Established | Albums | Charts |
| --- | --- | --- | --- |
| Havana, Cuba | 1990 | 2 | 0 |
This artist has albums available.

Click on each album title for an expanded view.
| Album Name | Preview | Style | Price | |
| --- | --- | --- | --- | --- |
| El Puente | Your browser does not support the audio element | Timba | $14.99 | |
| Para Mi Gente | Your browser does not support the audio element | Timba | $11.99 | |

Timba's hottest ex-medical student.
Cuba's hottest salsa act of the 1990's has to be Manuel Hernandez. Better known as "El Medico de la Salsa" (The doctor of salsa), a name bestowed upon him by Jose Luis Cortes, leader of NG La Banda, and the one that helped launch his new career.
A graduate of medical sciences at the University in his native Havana, Manolin, as he is affectionately called, was singing here and there, when he was picked up to tour Mexico as part of a group. After his return, he realized that his true love was music, not necessarily medicine. So he put together his own 12 piece band, and as the saying goes, the rest is history.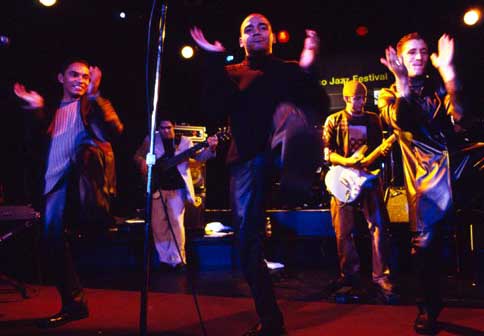 All the songs on this album were composed by Manolin, and incredibly, 5 of the songs promptly became top singles in Cuba. One of them, "La Bola",was on the Cuban Hit Parade for an incredible 54 weeks, the biggest commercial success in Cuba of the past 50 years.
Para Mi Gente is Manolin at his best, so if you need a cure for the blues or anything else that ails you, get a prescription of hyper-salsa from the doctor..... you'll soon be on your way to recovery!