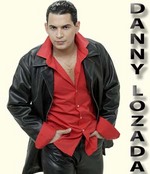 Danny Lozada
| Home Base | Established | Albums | Charts | PTracks |
| --- | --- | --- | --- | --- |
| Miami (FL), United States | 1991 | 3 | 0 | 0 |
This artist has albums available.

Click on each album title for an expanded view.
| Album Name | Preview | Style | Price | |
| --- | --- | --- | --- | --- |
| Bachason | Your browser does not support the audio element | Bachata | $9.99 | |
| Lo Mejor De Mi Corazon | Your browser does not support the audio element | Tropical | $9.99 | |
| Tanto Le Pedi | Your browser does not support the audio element | Timba | $9.99 | |

Ex-singer/writer of Charanga Habanera and top Cuban Timba artist. Now based in Miami, Danny delivers his signature energetic live shows, hard-core timba and new releases in varied latin styles. Featured here is video of Danny singing lead on Charanga's 'Usa Condón' -the top screen has what went to broadcast and the bottom screen begins where the actual TV transmission was cut; the band was later suspended for "excesses".
ENGLISH: Daniel Lozada Guzmán was born in Havana, Cuba on April 27th in 1973. He's a singer, a songwriter, composer and all around show man.
He began his musical career in 1991 with a group called Salsa de Esquina. However, he didn't gain public recognition until 1994 when he made a name for himself as a vocalist and composer for the group Conexión Salsera. In 1996 he joined one of Cuba's most well known bands, David Calzado's Charanga Habanera. It was there, under the strict direction of David Calzado, that he managed to "fine tune" his skills as a performer. In just four short years, Lozada had participated, not only as a singer but as a composer as well, on five CDs.
On January 26th, 1998 Lozada went off on his own to form his own orchestra, Dany Lozada y La Timba Cubana. Chances are you've heard a small sample of this Timba powerhouse upon entering Timba.com in the past. That group that performed the intro we used during our first few months ('...esto es Timba!...Cubana!) was non other than Dany Lozada y La Timba Cubana.
In his latest tour to Mexico, Dany Lozada shared the stage with important musicians such as Armando Manzanillo, Maná and Barry White. His performance during that tour of the popular Charanga Habanera tune, "No Estamos Loco" at the famous Azucar night club in Cancun is said to have been one of the most memorable performances that club has ever hosted. The tour was a big success. In 1999 he participated in a tour of Peru to promote his CD, "Tanto Le Pedí". During this tour he shared the stage with his old boss, David Calzado y Su Charanga Habanera and Azucar Negra's Haila Mompié.
While in Havana in May for the 2001 Cubadisco Festival, Timba.com had a chance to sit down and talk with this talented young man. He told us of his all new orchestra which he hand picked from a select group of recent ENA graduates. We saw him perform at the Pabexpo with his new group and we simply couldn't believe that they had only been playing together for two short weeks before the festival. These guys were tight and seemed as though they had been playing together for years.
ESPAÑOL: Daniel Lozada Guzmán, nacido en La Habana, Cuba el 27 de abril, 1973, es un cantante, compositor de letra y música y una estrella en todo sentido.
Empezó su carrera musical en 1991 con una banda llamada Salsa de Esquina. No recibió mayor reconocimiento entre el público hasta 1994 cuando se hizo conocer como vocalista y compositor del grupo Conexión Salsera. En 1996 se incorporó a una de las bandas más populares de Cuba, La Charanga Habanera. Fue en ese momento, bajo la dirección estricta de David Calzado, que logró perfeccionar sus dotes de intérprete. En sólo cuatro años Lozada había participado no sólo como cantante, pero también como compositor, en cinco discos.
El 26 de enero, 1998, Lozada se separó del grupo para formar su propia orquesta, Dany Lozada y La Timba Cubana. Es probable que hayas escuchado una pequeña muestra de este camión pesado timbero en el pasado al entrar en timba.com, ya que el grupo que interpretaba la canción que durante nuestros primeros meses servía de introducción («...esto es ¡Timba!...¡Cubana!») era nada menos que Dany Lozada y La Timba Cubana.
Durante su última gira a México, Dany Lozada compartió el escenario con músicos de renombre como Armando Manzanero, Maná y el propio Barry White. Sus interpretaciones durante esa gira de la conocida canción charanguera, «No Estamos Locos» en el famoso club nocturno Azúcar de Cancun se ha dicho que fue uno de los momentos más memorables del cual dicho local ha tenido parte. La gira fue un éxito rotundo. En 1999 participó en otra gira, al Perú, para promocionar su disco «Tanto Le Pedí». Durante esta gira, se compartío el escenario con su jefe anterior, David Calzado y su Charanga Habanera, y con la Azúcar Negra de Haila Mompié.
Durante una de nuestras estadías en La Habana, en mayo del 2001 para el Festival Cubadisco, timba.com tuvo la oportunidad de hablar con el joven talento. Nos contó sobre su nueva orquesta cuya nómina escogió con cuidado de un grupo selecto de egresados recientes de la ENA. Lo vimos en Pabexpo con su nuevo grupo y simplemente no podíamos creer el hecho de que habían estado tocando juntos sólo por un par de semanas antes del festival. Estaban en forma, ajustadísimos, y aparentaba que hubiesen estado tocando juntos durante años.