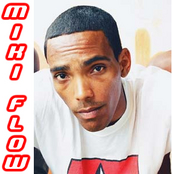 Explosion Suprema Miki Flow
| Home Base | Established | Albums | Charts |
| --- | --- | --- | --- |
| Washington D.C. (WA), United States | 1998 | 0 | 0 |
This artist has available.

Hip-hop leader and MC from Havana, Cuba. Now based in Washington D.C., he is one of the three featured MCs in the Cuban Hip-Hop documentary 'East of Havana'.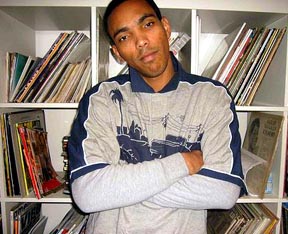 Español: Miki Flow es conocido dentro de su pais y al nivel internacional como uno de los artistas más reconocidos del hip hop cubano. Desde el año 1999, Miki Flow, como parte de su agrupación Explosión Suprema, ha participado en el Festival Annual de Hip Hop Cubano. Su logros incluyen los tres discos hechos con Explosión Suprema, contribuciones a proyectos colectivos internacionales como Cuban Hip Hop All-Stars y Flow Latino, y la oportunidad de compartir el escenario con personajes como Black Star, Common and Dead Prez. Recién llegado a Estados Unidos, ahora embarca en su carrera como solista, aprovechando la publicidad que esta cogiendo del documental "East of Havana", producida por la actriz Charlize Theron, en que él sale como uno de los tres protagonistas.
English: Miki Flow is known both within his country and at an international level as one of the most recognized voices of Cuban Hip-Hop. From the year 1999, Miki Flow, as part of his group 'Explosión Suprema' (Supreme Explosion), has participated in the annual Cuban Festival of Hip-Hop.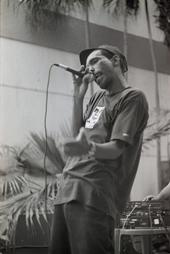 His efforts include three CD releases with Explosión Suprema, contributions to international collective projects like the Cuban Hip -Hop All-Stars and Flow Latino, and the opportunity to share the scene with artists like Black Star, Common and Dead Prez. Just arrived at the United States, he now embarks on a solo career, taking advantage of the publicity that this taking of the documentary "East of Havana," produced by the actress Charlize Theron in which it leaves like protagonist.


---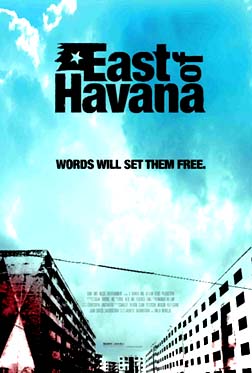 Miki Flow is one of the three featured MCs in the Cuban Hip-Hop documentary 'East of Havana'. Here's what the media is saying regarding this engrossing film:


"EAST OF HAVANA IS THE REAL DEAL" (New York Times)

"A new social club" (Cary Darling, SXSW)

"A rap movement in East Cuba? Apparently so. And not only is it big but its actually really really good. I would be shocked if this film doesn't become an indie popular." (SXSW Blog, Blankscreen)

"[East of Havana is] essentially a sort of anti-Buena Vista Social Club. There is a Ferrer in the story but he's called Soandres not Ibrahim and he prefers over-sized T-shirts and baggy jeans to white caps and natty spats." (Barry Didcock, Sunday Herald, Scotland)

"You can appreciate rap's deep significance to a Cuban musician named Soandry, who (in East of Havana) declares, 'Hip-hop means struggle. It means having a determined attitude towards life. Rebellion. The fight to make things better. The detoxification of the mind and body. To me, it means freedom.' Coming from someone living under Fidel Castro's regime, these words are anything but casual." (Desson Thomson, Washington Post)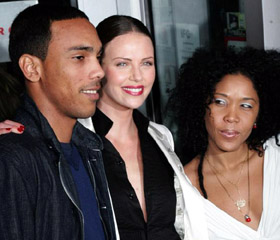 "The film says something quite interesting, which is that as much as Cuban citizens may fear the power of the government, the government fears its people and their freedom of expression exponentially more. Wim Wenders The Buena Vista Social Club showed us one side of Cuban music and culture, but East of Havana finally reveals the voice of contemporary Cuban youth and the rise of a very different new generation." (Jeffrey Wells, SXSW Blog)
"There are lessons in [East of Havana] -- political as well as musical -- that the download generation would do well to heed if they can tear themselves from MTV." (Barry Didcock, Sunday Herald, Scotland)
Miki Flow y Etian Brebajeman de Explosión Suprema con MICRO X -- video en Cuba