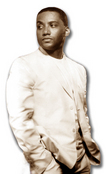 Gonzalo Rubalcaba
| Home Base | Established | Albums | Charts |
| --- | --- | --- | --- |
| Havana, Cuba | 1983 | 1 | 0 |
This artist has albums available.

Click on each album title for an expanded view.
| Album Name | Preview | Style | Price | |
| --- | --- | --- | --- | --- |
| Live In Havana | Your browser does not support the audio element | Latin Jazz | $12.99 | |

Gonzalo Rubalcaba is one of the most important pianists in jazz today. A prolific virtuoso and composer, he fuses Cuban and American influences into a powerful and innovative hybrid. Known for his command of the keyboard throughout the 1990s, his recent work has shown broader range as Rubalcaba has matured into arguably one of the most important living jazz pianists.

Gonzalo plays Giant Steps!
Gonzalo Julio Gonzalez Fonseca was born in Havana, Cuba, May 27, 1963, into a musical family rich in the traditions of the country's artistic past. During his childhood, in addition to the standard fare of elementary schools, Gonzalo was absorbing his Cuban musical heritage through personal contacts within his family, notably his father, pianist Guillermo Rubalcaba, and leading musicians who were frequent houseguests: Frank Emilio, Peruchin, Felipe Dulzaides and others. He also assimilated through scarce and treasured recordings the tunes and styles of 40's – 70's US jazz masters: Thelonius Monk, Bud Powell, Oscar Peterson among pianists; and instrumentalists Charlie Parker, Dizzy Gillespie and Art Blakey. Gonzalo loved drumming, and early in his career studied both piano and drums. He began his classical musical training at Manuel Saumell Conservatory at age 9, where he finally had to choose piano; he moved up to "middle-school" at Amadeo Roldan Conservatory, and finally earned his degree in music composition from Havana's Institute of Fine Arts in l983. By that time he was already playing in clubs and music halls in Havana. With Orquesta Aragon he toured France and Africa in 1980. He introduced his own Grupo Projecto to the North Sea and Berlin Festivals in l985. In July 1990 he appeared as a surprise guest with Charlie Haden and Paul Motian at Montreux Festival, Switzerland, in a historic performance (available as the CD Discovery).

Interview with Gonzalo.
Egrem Studios of Havana was the first to record his music during the early and mid '80's, and these discs are still being released (recently Inicio, an album of piano solos, and Concierto Negro.) Beginning in 1986 Gonzalo began recording for Messidor of Frandfurt, Germany, and put out three superb albums for that label with his Cuban Quartet, Mi Gran Pasion, Live in Havana, and Giraldilla. 1986 was also notable because of his chance meeting in Havana with bassist Charlie Haden. Through Charlie he came to the attention of Blue Note Records' president, Bruce Lundvall, and thus began an association, first with Toshiba/EMI of Japan, and later with Blue Note in the US, which has resulted in eleven discs being released. These collaborations brought Gonzalo this year (2002) both a Latin Grammy for Jazz Album of the Year, Supernova, as well as a Grammy for co-production with Charlie Haden of Nocturne, a Verve release of Cuban and Mexican boleros and ballads.
To complement these wins, Gonzalo, in addition, has to his credit eight Grammy nominations, including four for Jazz Album of the Year (Rapsodia in 1995, Antiguo and Inner Voyage in 1999, and Supernova in 2002.) Among other recent honors, in June 2001 Gonzalo received the SFJAZZ Leaders Circle Laureate Award, and in 2002 he performed as Artist in Residence at Montreal Jazz Festival together with Chucho Valdez. Gonzalo married in November 1986 (as noted, a very eventful year for the pianist!!), and he and Maria now have three children, ages 6, 10 and 12. To enhance his career the family moved to Santo Domingo in 1992, and then to the US in November 1996. Our Maestro will continue shaping and reshaping the Afro-Cuban themes, forms and rhythms which have provided him with inspiration for his life's work. He will be touring for the foreseeable future with his Trio (Ignacio Berroa on drums and bassist Armando Gola) with frequent guest appearances by tenor saxophonist David Sanchez.
In whatever idiom he works, his future musical creations will be melodious, rhythmic and exciting, and bear in their intriguing intricacies the artist's inherent intention of transforming the daily routines of our lives into something more beautiful and significant.