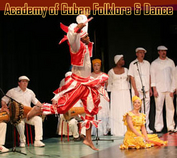 Ballet Folklorico Cutumba
| Home Base | Established | Albums | Charts |
| --- | --- | --- | --- |
| Seattle (WA), United States | 2007 | 1 | 0 |
This artist has albums available.

Click on each album title for an expanded view.

José Carrión, former principal dancer & corps professor of Ballet Folklórico Cutumba de Santiago, now teaches dance & percussion on a regular basis out of his Seattle-based studio. His performance group, ¡Todo Folklore! brings to life the folkloric traditions intrinsic to Cuba's living legacy. On stage or off, it's an honor & privilege for José to share with you the knowledge & experience he acquired over the 25 years spent dancing with Cutumba.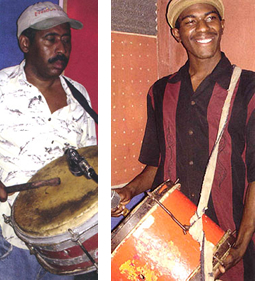 José Alfredo Carrión - Dancer, Professor, Percussionist, Choreographer
José Alfredo Carrión, born in Santiago de Cuba, began his career as a professional dancer when he was invited to join the Ballet Folklórico Cutumba in 1980 at the age of 17. After only 3 years of hard work, José was recognized as a "primer bailarín." The following year, in 1984, after an evaluation by a national panel of Cuba's most distinguished specialists in music and dance, José was honored with the title of professor and specialist in Cuban dance. In 1999, after almost 20 years of being a soloist for the dance troupe, José became Cutumba's principal dancer.