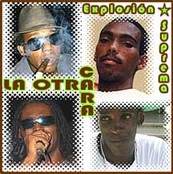 La Otra Cara
| Style | Released | Album Tracks | Charts |
| --- | --- | --- | --- |
| Hip-Hop | 2003 | 14 | 0 |

| # | Name | Play | Time | Info |
| --- | --- | --- | --- | --- |
| 01 | Intro | Your browser does not support the audio element | 2:37 | que es para ti la otra cara? ...entrevista |
| 02 | Slow | Your browser does not support the audio element | 1:32 | improvisación y canto libre |
| 03 | Violento el cuadrado | Your browser does not support the audio element | 2:42 | esto es hip hop protesta |
| 04 | El prosaico | Your browser does not support the audio element | 4:44 | no soy como tu quieres que yo sea |
| 05 | Golpe de estado | Your browser does not support the audio element | 3:47 | mi poesia te interactua en tu conciencia |
| 06 | Que bola | Your browser does not support the audio element | 2:01 | todo es...bio...pero que es 'bio' |
| 07 | La otra cara | Your browser does not support the audio element | 4:24 | pero no escucho aplausos cuando digo la verdad |
| 08 | Interlude | Your browser does not support the audio element | 1:58 | ...la segunda entrevista....que tu crees |
| 09 | Mi musica | Your browser does not support the audio element | 5:44 | yo hago por ti las preguntas |
| 10 | Regalado | Your browser does not support the audio element | 4:52 | porque me vienes a pedir my money |
| 11 | Nunca avanzamos | Your browser does not support the audio element | 4:32 | hasta cuando se van a estancar en el... |
| 12 | Interlude2 | Your browser does not support the audio element | 3:27 | la tercera entrevista del movimiento underground |
| 13 | Wyni ane | Your browser does not support the audio element | 3:50 | ..what the f^%*k....??? |
| 14 | Outro | Your browser does not support the audio element | 2:03 | agradecimientos de parte de explosión suprema |

In-your-face second release from underground cuban Hip-Hop group 'Explosión Suprema'. Features ad-lib interviews with all the MCs. *Note: this album is only available in 192kbps MP3 (MP3-VBR is not available).
Read an excerpt from the 04-25-07 VIBE article:

---
Cuban Linx - By: Jessica Jones
Explosion Suprema MC Mikiflow takes hip-hop beyond Havana.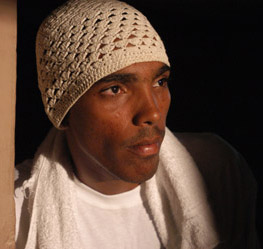 In communist Cuba, the government-run record labels make it difficult to independently produce - and successfully market - one's music. No one knows this better than MC Mikiflow. He's been in the rap game for almost 10 years, but you'd never hear his rhymes on the Cuban airwaves.
Mikiflow, 30, moved to the United States six months ago to circumvent Cuba's communist regime - and to sell more records, if he's lucky. His crew, Explosion Suprema, is part of El Cartel, a 10-group Cuban collective which was formed in 2003. Now ready to embark on a solo career, his old-school flow - replete with thought-provoking lyrics and a raspy, almost-DMX sounding voice - are featured in the recent documentary East of Havana, which chronicles the lives of three young rappers as they prepare for the country's annual rap festival.
Like many rap groups in Cuba, Miki considers himself part of a different era in hip hop. Weaned on '70s and '80s hip hop, he says music - both American and Cuban - is supposed to be about an intellectual analysis. Not bling. That standard, he says, shouldn't just apply to Cuban rappers, but to American ones as well. "[The groups in El Cartel] are the people who've always stayed consistent in their message and their style," says Miki. "They're the ones who've never sold out."
Today, Miki is living with his wife in Washington, D.C., where he hopes to become a master of both the English language and the Latino hip hop market. Vibe.com talked to the MC about capitalism, communism, Castro and his preferred method of communication: music.
--read the full article
here
at VIBE.com